Last week there was a brilliant celebration of equality in sport here in Lanzarote, as Stoke City Ladies FC were here for training, friendly matches, and to experience life in Lanzarote. This was fantastic for female sport in Lanzarote and the Canary Islands, as Stoke City are one of the best female teams in the UK, competing in the English women's Premier League!
Due to growing health problems across the world such as obesity linked to lack of exercise, it is more important than ever to promote sport and physical activity, in order to help people try to overcome these issues. A big factor in this is through the promotion of equality within sport, and showing girls and women that gender should be no barrier to participation.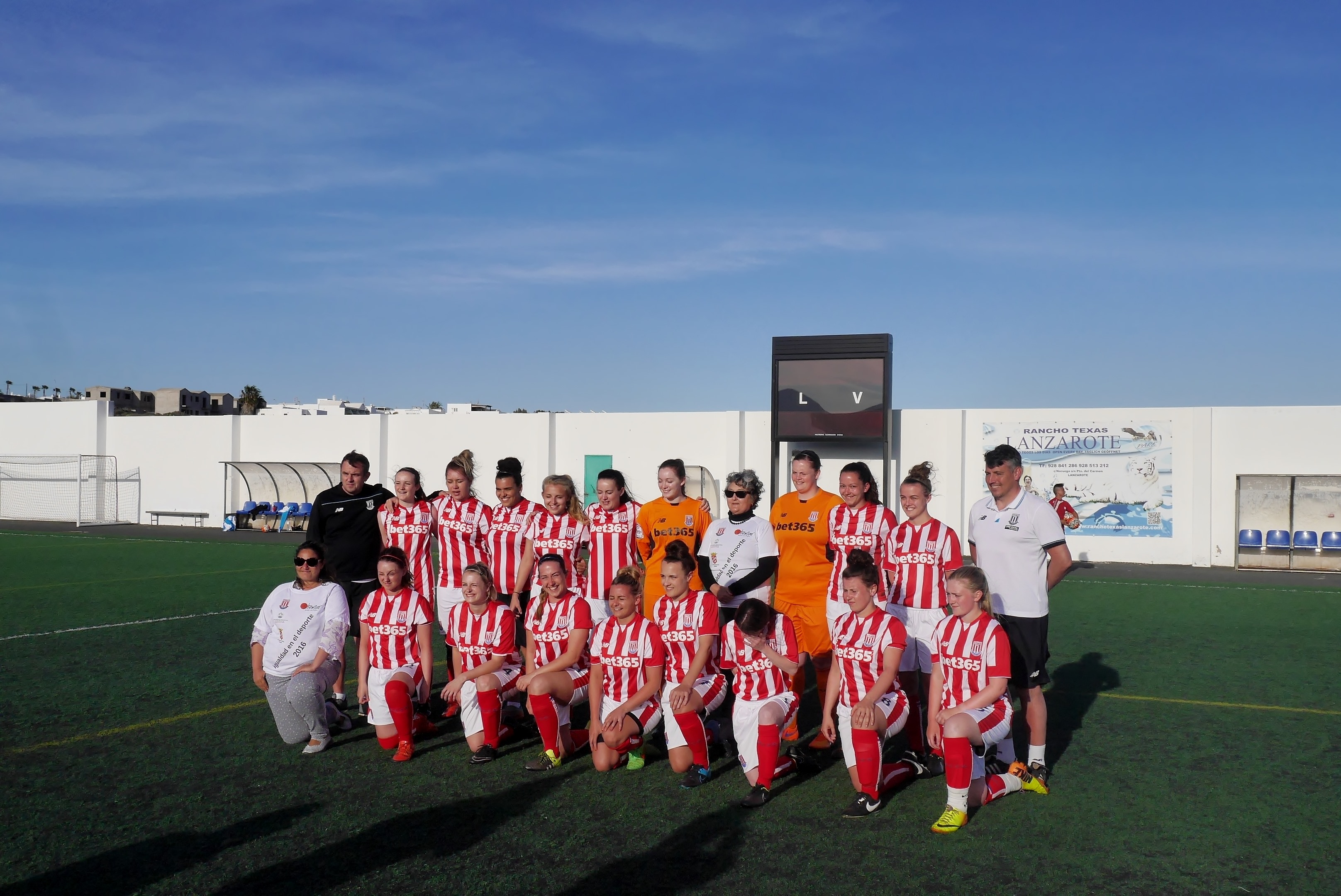 Stoke City Ladies FC are a prime example of this, as they regularly compete in front of packed crowds across England. The team members are excellent role models for young girls, as it clearly demonstrates that sport is not just for boys and men. Women's football has recently been growing rapidly in popularity and participation across the UK!
Football is very popular in the Canary Islands, and women should have exactly the same opportunity to play as men. This has been part of the aim of this visit from Stoke City Ladies FC who came here not only to train and enjoy themselves, but also to collaborate with local female football teams, and local gender equality charities to help promote football and sport to women and girls. During their stay Stoke City competed in two friendly football matches, one on Tuesday 26th April against a selection of female players from Lanzarote and Fuerteventura, and a second match against the Lanzarote under 21 female team on Wednesday 27th April.
Although the matches were friendly, they were definitely competivite and all the teams involved played with grit, determination and skill. The matches were played at FC Puerto del Carmen's football stadium to large crowds of enthusiastic fans. Both matches were excellent promotions for women's football on the island, and show that many people are interested to come and see the matches. Hopefully this will act as great encouragement for more girls to take part in sport such as fooball!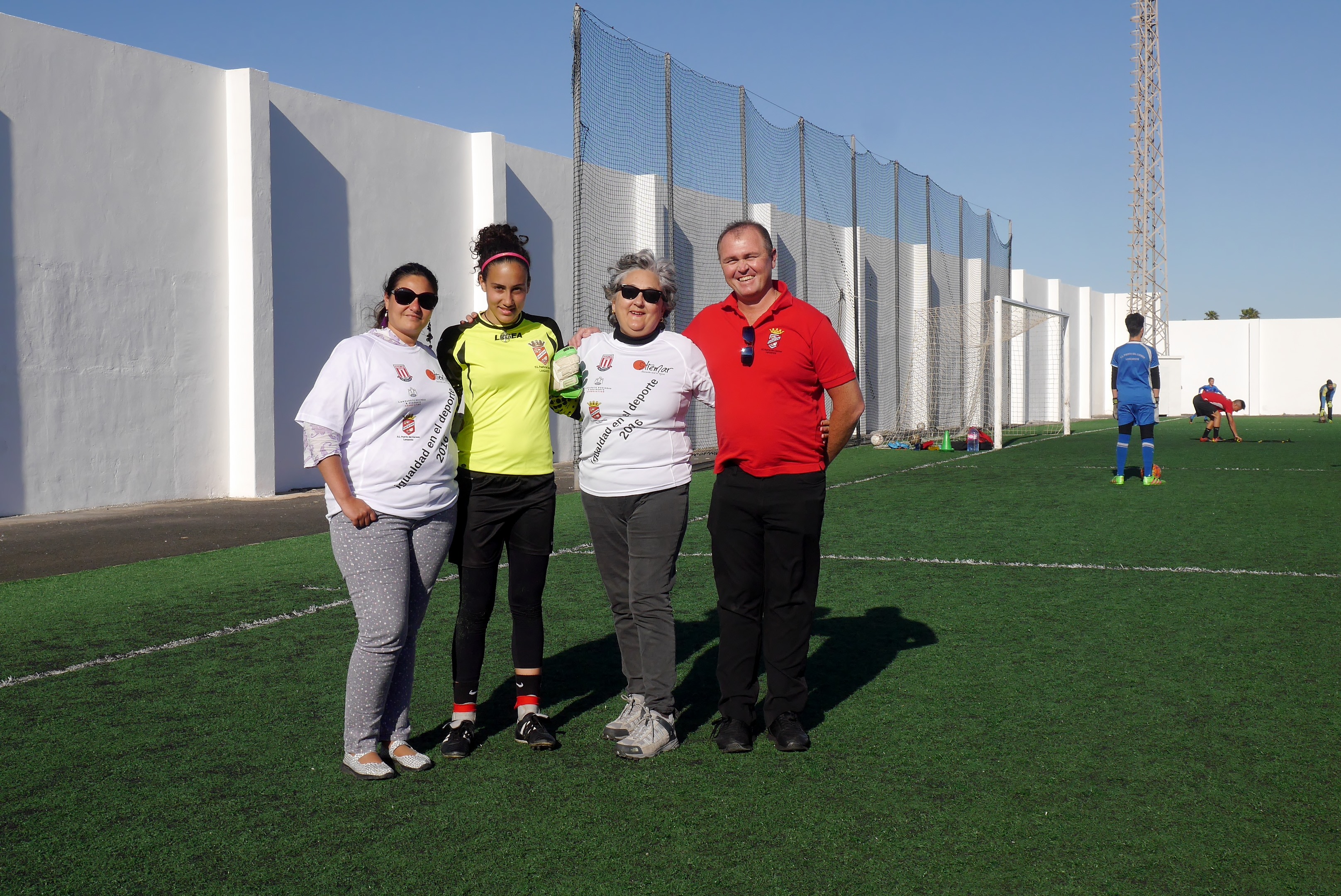 In Lanzarote there are two associations that support women's issues such as equality in the workplace, healthcare and education:
Tiemar
and
Mararía
. The LBRA cooperated with both of these organisations and with the football club
CDU Club Deportivo Unión Puerto del Carmen
with funding and promotion of the matches played here in Lanzarote. The Stoke City Ladies FC stay in Lanzarote and the matches played were a big success, and hopefully will be just as successful next year when the team returns for another week of matches, sun drenched training and fun!