This Saturday (18th June) there is an awesome event taking place at Playa de las Cucharas in Costa Teguise, that will provide loads of fun for everyone. This is a free event organised by the Ayuntamiento of Teguise in collaboration with local businesses, and will be great for people of all ages to attend. The fiesta was announced on Tuesday by Ayuntamiento officials including mayorOswaldo Betancort at Playa de las Cucharas, to local media.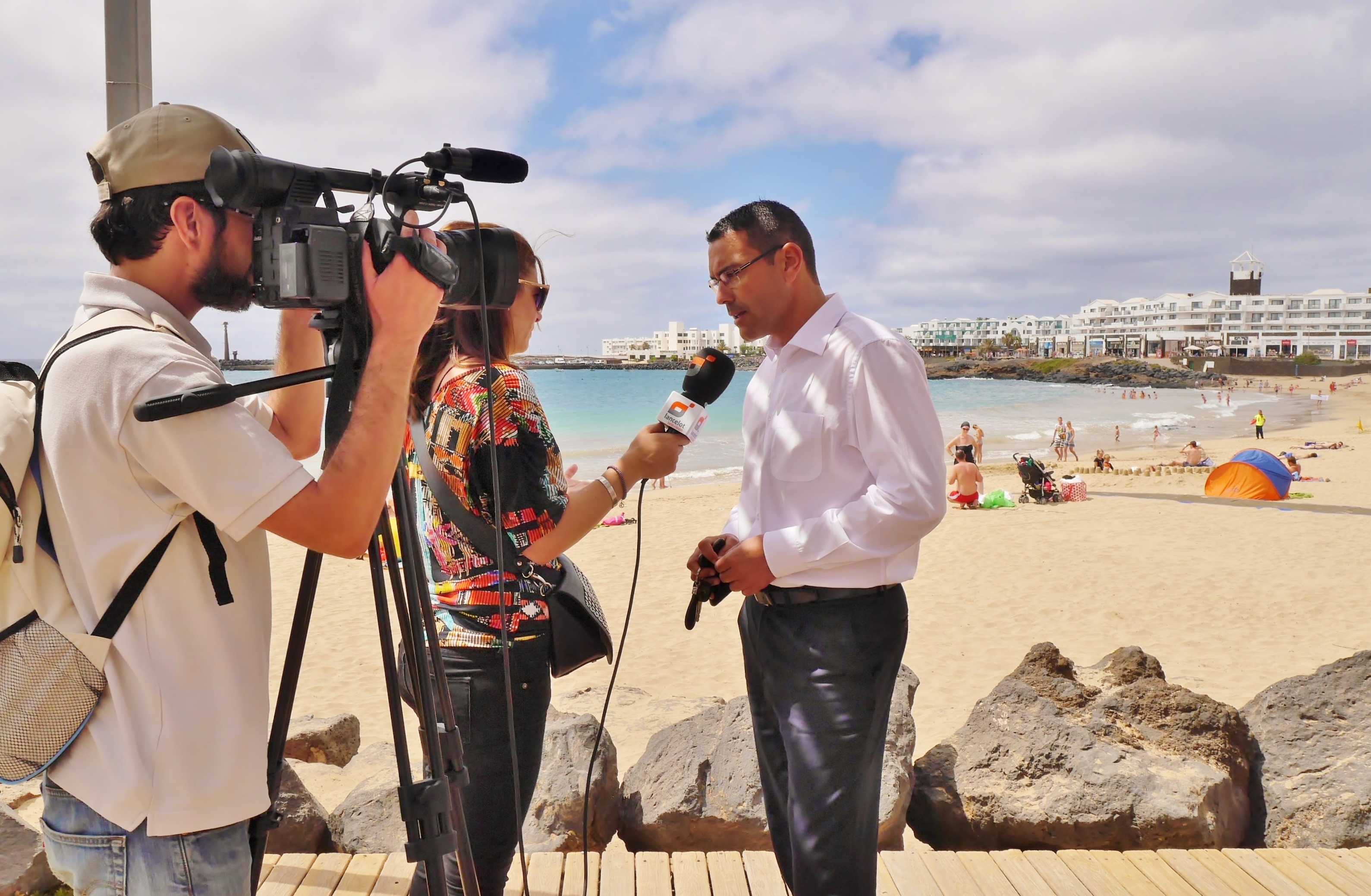 This announcement also included raising the Blue Flag. This is an important badge of honour as "the Blue Flag is a certification by the Foundation for Environmental Education (FEE) that a beach, marina or sustainable boating tourism operator meets its stringent standards."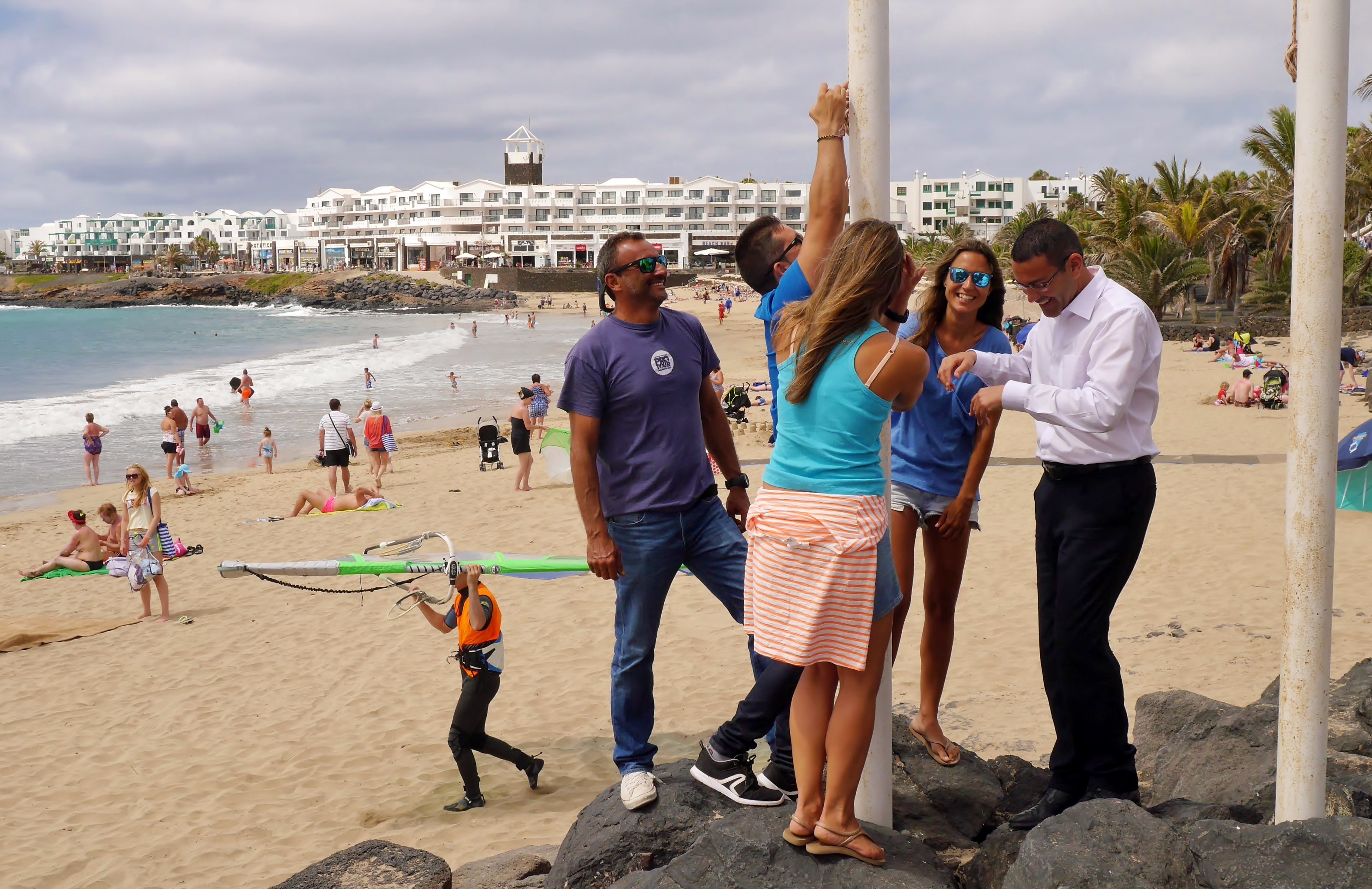 At the announcment on Tuesday we also spoke to Eric, one of the owners of the windsurfing schools who are involved in the Fiesta, and he kindly agreed to give us an introduction to some of the fun you can expect on Saturday.
The main part of the event will be from 11am – 5pm and will include a variety of different free sporting activities including:
Fitness Zumba
Beach Volleyball
Regata Rookie Cup
An introduction to SUP (Stand Up Paddle), Windsurfing, Skimboarding and other types of water sport
There will also be a skate ramp, DJ, Music and much, much more fun for everyone!
Then at 8pm there will be a BBQ and big party in the "POCO LOCO" restaurant which is located very close to the beach.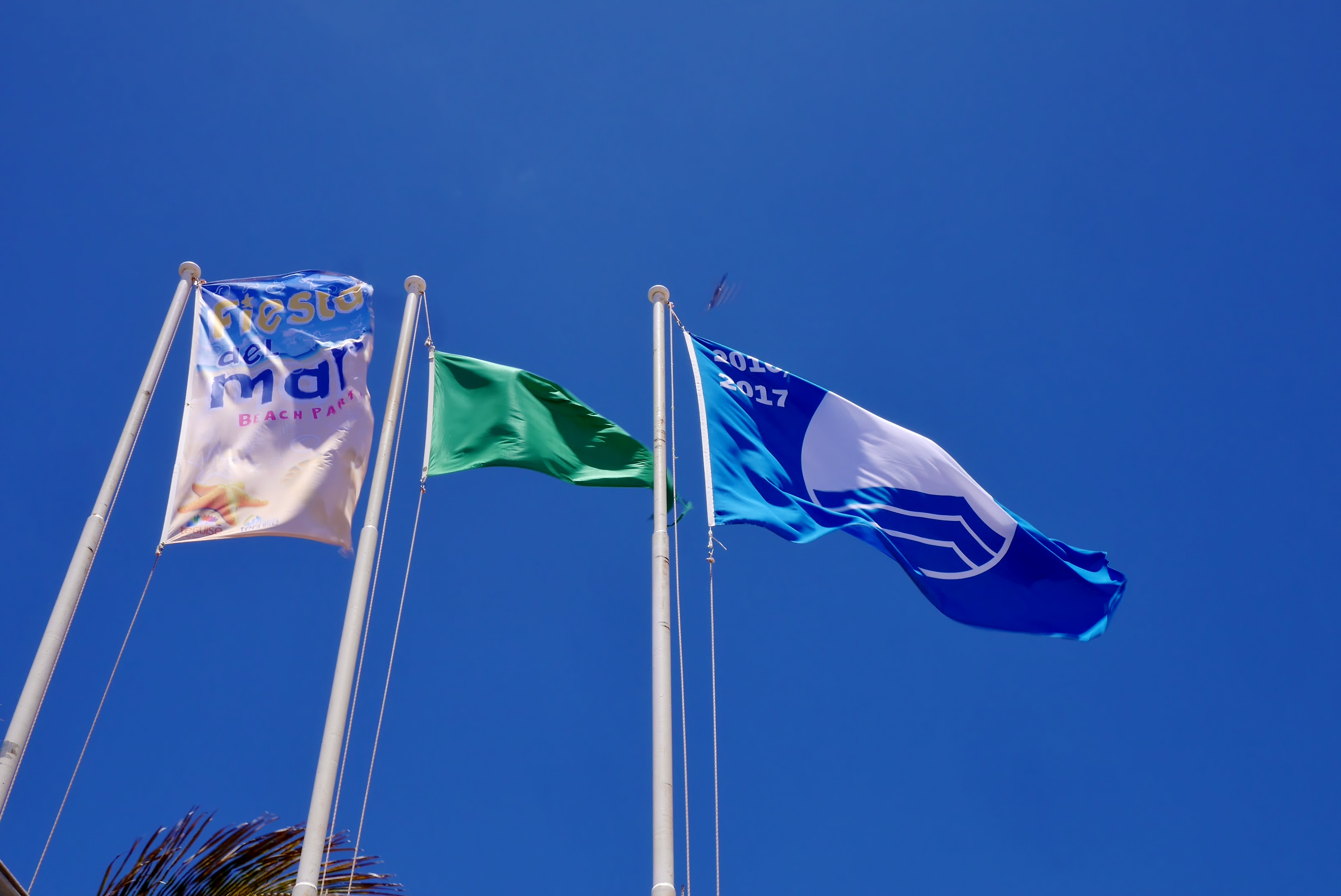 This will be a brilliant beach party that everyone should come along to and enjoy. We look forward to seeing you all there!