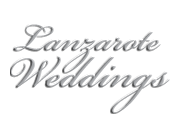 A passionate team, we take great pride in our profession. We give our maximum attention to detail and leave nothing to chance. Let us help create your "Memories to last a lifetime." Our most popular choice of wedding in Lanzarote is a beach wedding in Lanzarote. The most romantic setting you can imagine at the edge of the Atlantic Ocean. Make your dreams a reality
Lanzarote Weddings are unforgettable. You will enjoy this lasting memory forever. The special moments in your life are priceless. Treasure them.
You can contact us by telephone, email or visit our office in Lanzarote.
Telephone: (0034) 928 849 552 
Fax: (0034) 928 849 552 
Email:  
info@lanzaroteweddings.com
Address:  
Iberostar Hotel Costa Calero 
Puerto Calero, Lanzarote