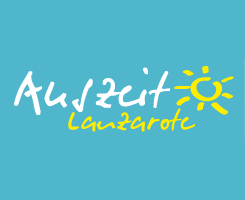 Holiday Home on Lanzarote. Holiday Villa with pool on Lanzarote. Holiday Apartment on Lanzarote. Whatever your plan might be, we will have the right accomodation for you.
Find available holiday homes quickly
Lanzarote is a unique and fascinating island of the Canarian archipelago. Nominated a Biosphere Reserve by UNESCO in 1993, we live in Lanzarote but we also love the island and over time have discovered many hidden corners in addition to the well documented tourist attractions. Whatever your reason for wanting to spend time in Lanzarote may be (vacation, work, rest, for a fresh start or simply to get away from your day-to-day routine), we are looking forward to showing you our lanzarote rentals: villas, fincas, apartments and houses. People are so individual in their vacational needs that we provide additional information on our site to assist you when choosing appropriate 
holiday home
 for rent.
All the details of the individual properties are checked and kept up to date. It is important to mention that none of the photos of these properties are enhanced. We provide holiday rentals in Lanzarote of high standard and we are convinced that you will feel comfortable here. We are in personal contact with each owner and some of the villas and apartments are cared for exclusively by us. 
Service is our commitment to you, not only with regard to the booking but also during your entire stay on Lanzarote. We are your first point of contact, whether you are looking for advice regarding flights, transfers,places to eat, excursions, bike or car hire and much more including information about art and music eventson the Island.
Custom holidays, away from hotels and queues at buffets, give you privacy and guarantees of total relaxation when all your requirements have been met. If you do not find what you had in mind please contact us. We will work with you to find the holiday letting to suit your requirements. You will also find personal reviews and photos contributed by our clients on our site. We understand the importance of your holiday, whether short or long, whether in a small studio, apartment or large luxury villa with pool.