Lanzarote is great for many different styles of tourism. One of the biggest selling points of the island is of course the amazing weather, with a famed year-round warm, sunny climate. This makes it the ideal place if you want to enjoy a relaxing time by the pool, or sunbathing on many of the beautiful beaches here. The island also offers excellent restaurants, shopping and a fascinating local culture.
There are vibrant markets, interesting architecture, and some lovely towns and villages to wander around. Lanzarote also has an incredible landscape and unique natural beauty, making it an excellent place to put on your hiking boots and get out and explore. While some walking routes are sign-posted and well known routes, such as through the Timanfaya region, there are other trails where you can really get away from it all.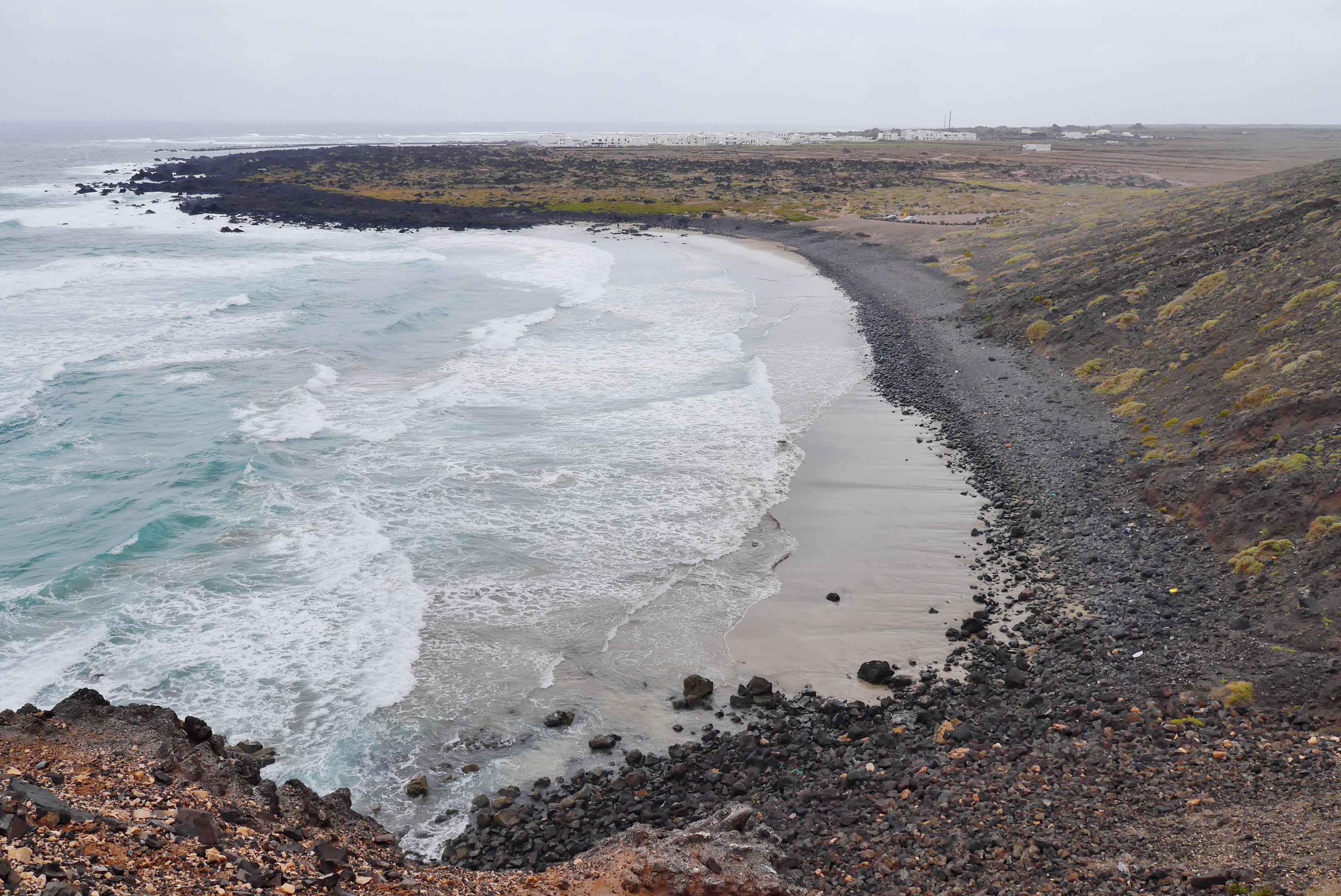 One of these trails is in the North of the island near the small town of Orzola. There is remote beach there "Playa De Orzola" which has both sand and large black pebbles. If you enjoy beaches but not the crowded variety, then this is the place for you. It is a great spot to sunbathe, undisturbed by noise and the masses. It is not a safe beach for swimming, due to the strong waves and current there, but for those that enjoy windsurfing or surfing this is ideal. Beside this beach there is a  narrow pathway which leads up and along the cliffs where you can enjoy some impressive views, and find some amazing hidden natural beauty and incredible historical facts.
As we continued along this remote and windy path we arrived at a fascinating area that I had never seen before. Here there were hidden coves, and an area that one of our group explained was where ships used to stop off on their way to the Americas hundreds of years ago.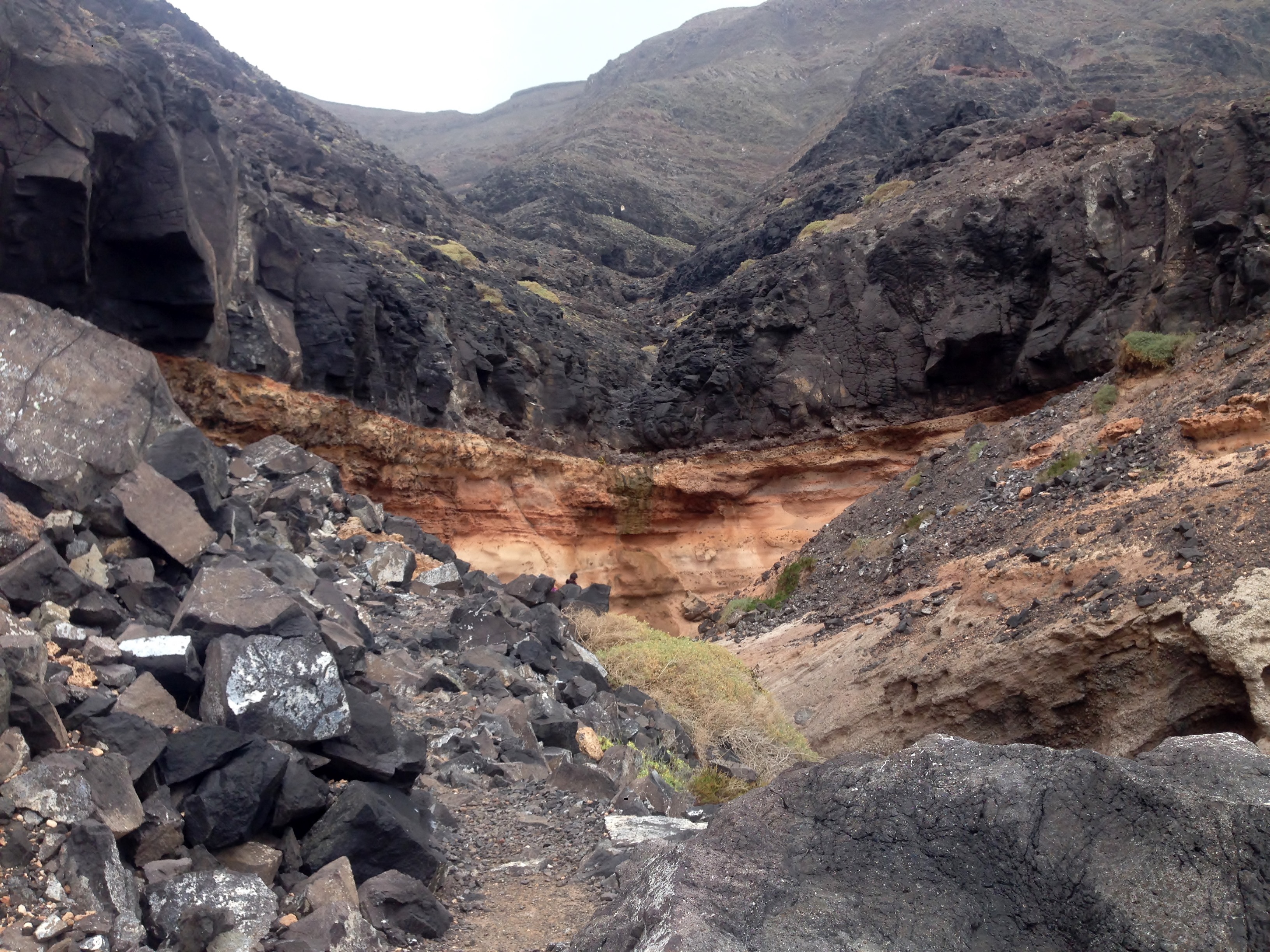 They stopped off here to collect water in barrels for the journey across the Atlantic. In general Lanzarote is a very dry island, but here you can visibly see water drops seeping down the cliff and dripping down to the ground. Not exactly a river, but fresh water none-theless that would have been priceless for sailors in the past. Lanzarote is full of these kind of hidden gems. We were also told that recently there had been scientific excavations here and ancient ostrich eggs had been discovered that were millions of years old! These kind of time periods are almost impossible to imagine!
After that amazing find we carried on a bit further but decided to turn back as the path was getting a bit too narrow and treacherous. A word of caution: be very careful on this path as there are no barriers and the path is narrow and slippy. You should definitely wear shoes with good grip, and it would be best not to go alone.
I avoided stepping on this little guy on the walk back: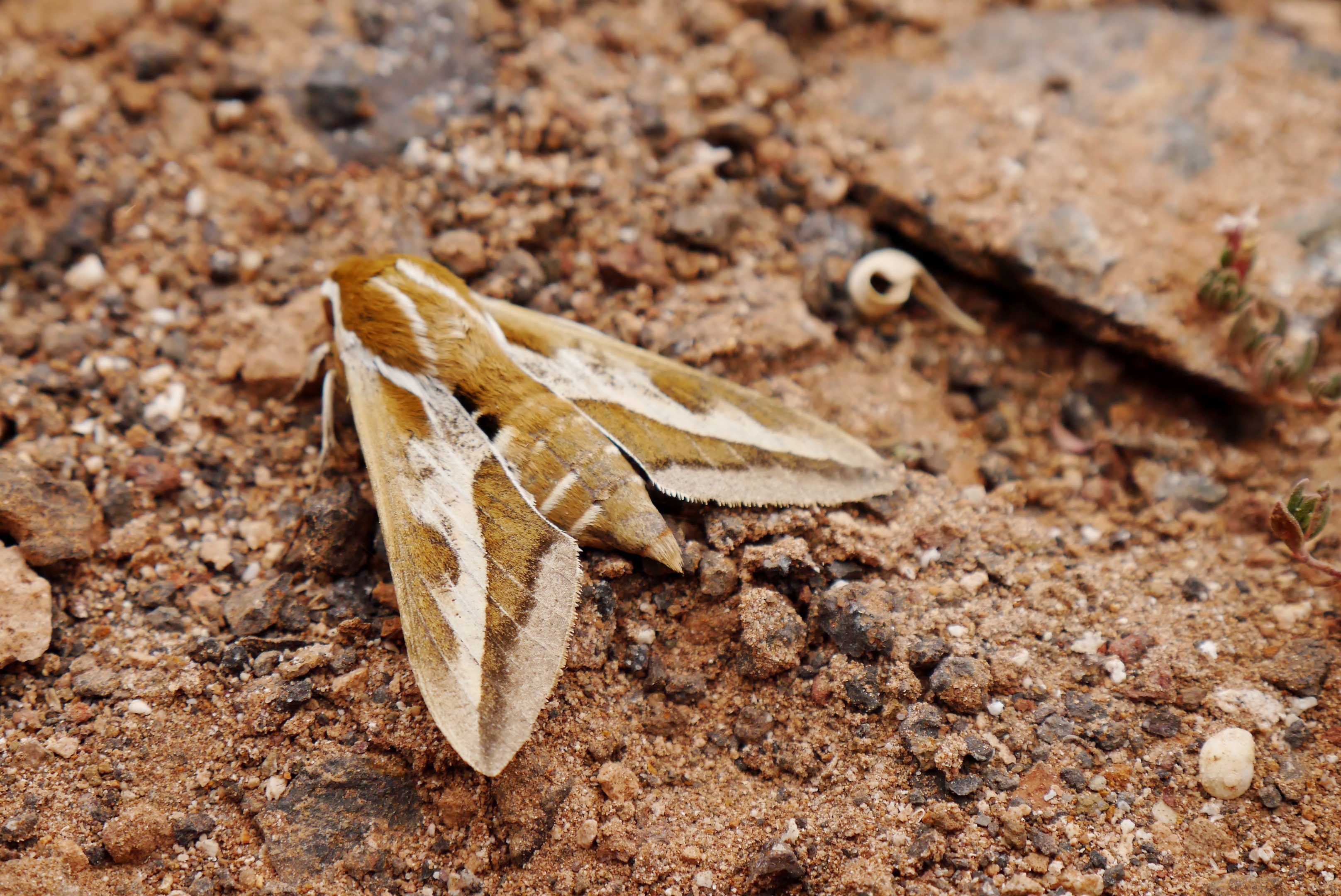 As we headed back past the carpark we headed in the opposite direction through the fields near Orzola to see some more of the landscape. This part of the island certainly has a lot more wild plant life than the South which makes it great for these kind of walking tours.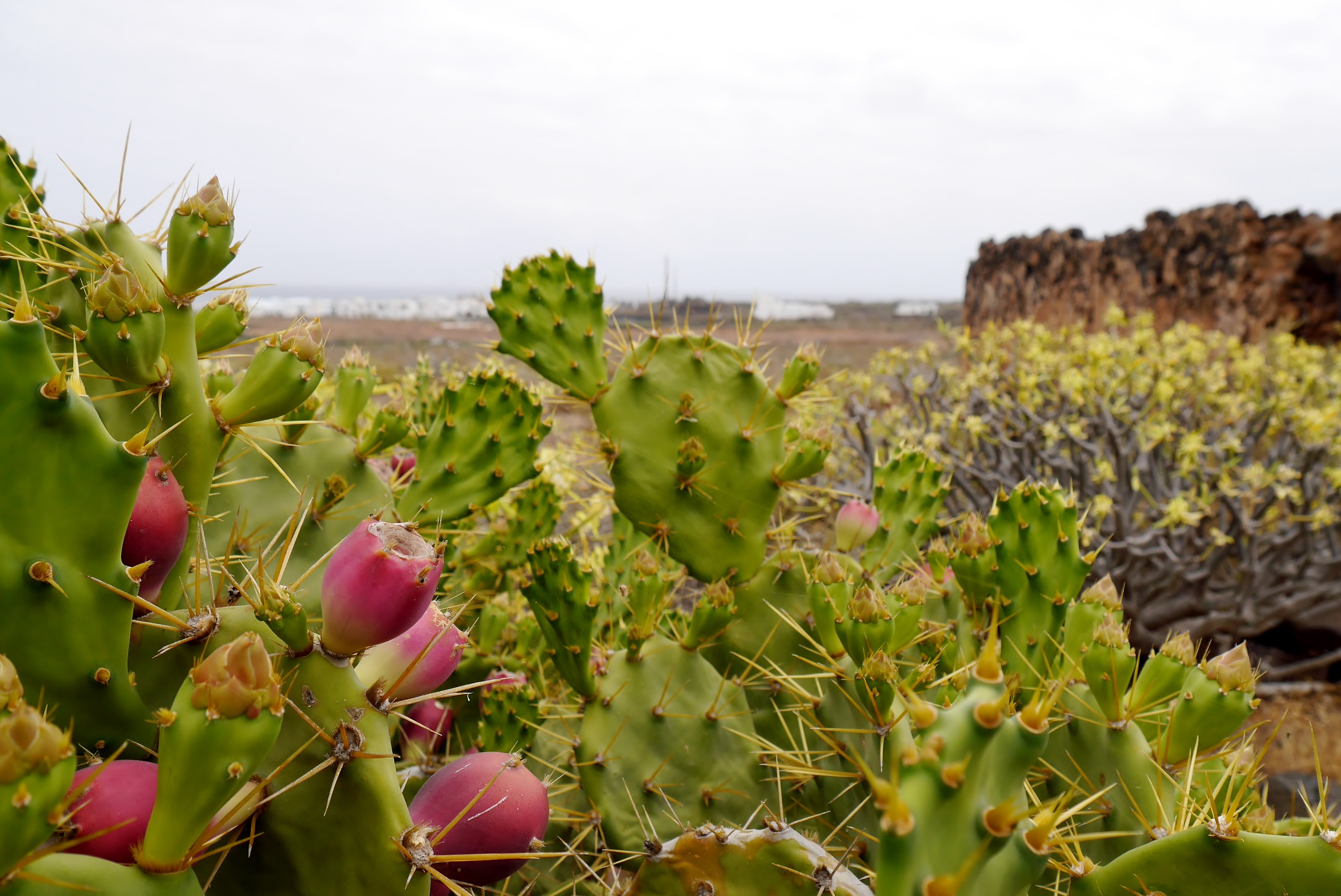 Overall this was a very enjoyable way to spend a Sunday morning, getting out into nature and the fresh air with friends and discovering something different. Sure the sun wasn't beaming down, but that was actually a lot better for this kind of walk. With the slight breeze it was the perfect walking temperature. We all worked up a good appetite and went for a delicious lunch in a tapas restaruant in Arrieta feeling satisfied after our adventure. Hopefully you can try it yourselves, just remember to be careful and take lots of photos. Just don't tell too many people or they'll all find this hidden route 😉