Rob Head is a Partner and Sales Consultant at Volopa, a brilliant new addition to the growing list of LBRA members. Rob was recently on holiday here in Lanzarote with his partner Eve and their daughter Alexia, and kindly agreed to meet with us for a video interview to complement a previous written interview that appears on our website (https://lanzarotebusinessassociation.com/2016/04/21/months-member-interview-rob-head-financial-services-company-volopa/).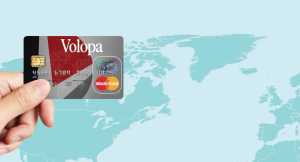 Volopa is a foreign exchange company with a difference, aiming for complete transparency. They offer both a Bank to Bank service and a Multi-Currency Pre-Paid Mastercard, both of which are designed to benefit indiviuduals, and allow businesses to gain greater transparency when dealing with foreign currency, ultimately saving them money. Foreign currency exchange affects the vast majority of our members, as most have connections with the UK so are faced with exchange rates and fees when switching between currencies.
In this video Rob explains the huge financial benefits that can be gained by our individual members or those who operate businesses here in Lanzarote, and also for tourists travelling to Lanzarote or other destinations worldwide.
Volopa's philosophy on their website states:
"We are Volopa – a recently launched Foreign Exchange Solutions (FX) and international payment provider delivering savings to customers on their foreign exchange transactions.
There are a number of unique benefits that Volopa customers will receive, either as Bank to Bank customers or Volopa Travel Card holders, but ultimately we can promise that our customers will always receive the most competitive exchange rates on the market.
Volopa's four core principles of Value, Security, Transparency and Simplicity differentiate us from our competitors and reinforce our commitment to give our customers…More Money Every Time."
Find out more about Volopa via their website: http://www.volopa.com/
Twitter: https://twitter.com/volopa
LinkedIn: https://www.linkedin.com/company/3136849
This video was filmed in The City cafe in Arrecife which serves delicious food and drink, and is in an excellent central location. You can follow them on social media to keep up to date with their new menu items:
Instagram: https://www.instagram.com/thecityarrecife/
Facebook: https://www.facebook.com/thecityarrecife/