Yesterday's meeting held in Costa Teguise between the Mayor of Teguise, Oswaldo Betancort and a large group of English speaking residents and business owners was very successful. Mr Betancort asked the LBRA to arrange this meeting as part of the LBRA's working contract with Teguise Ayuntamiento, as an opportunity for him to present future plans for the area, and discuss positive developments. It is fitting that the meeting was held at the wonderful modern Civic Centre which is part of the revitalisation process of Costa Teguise.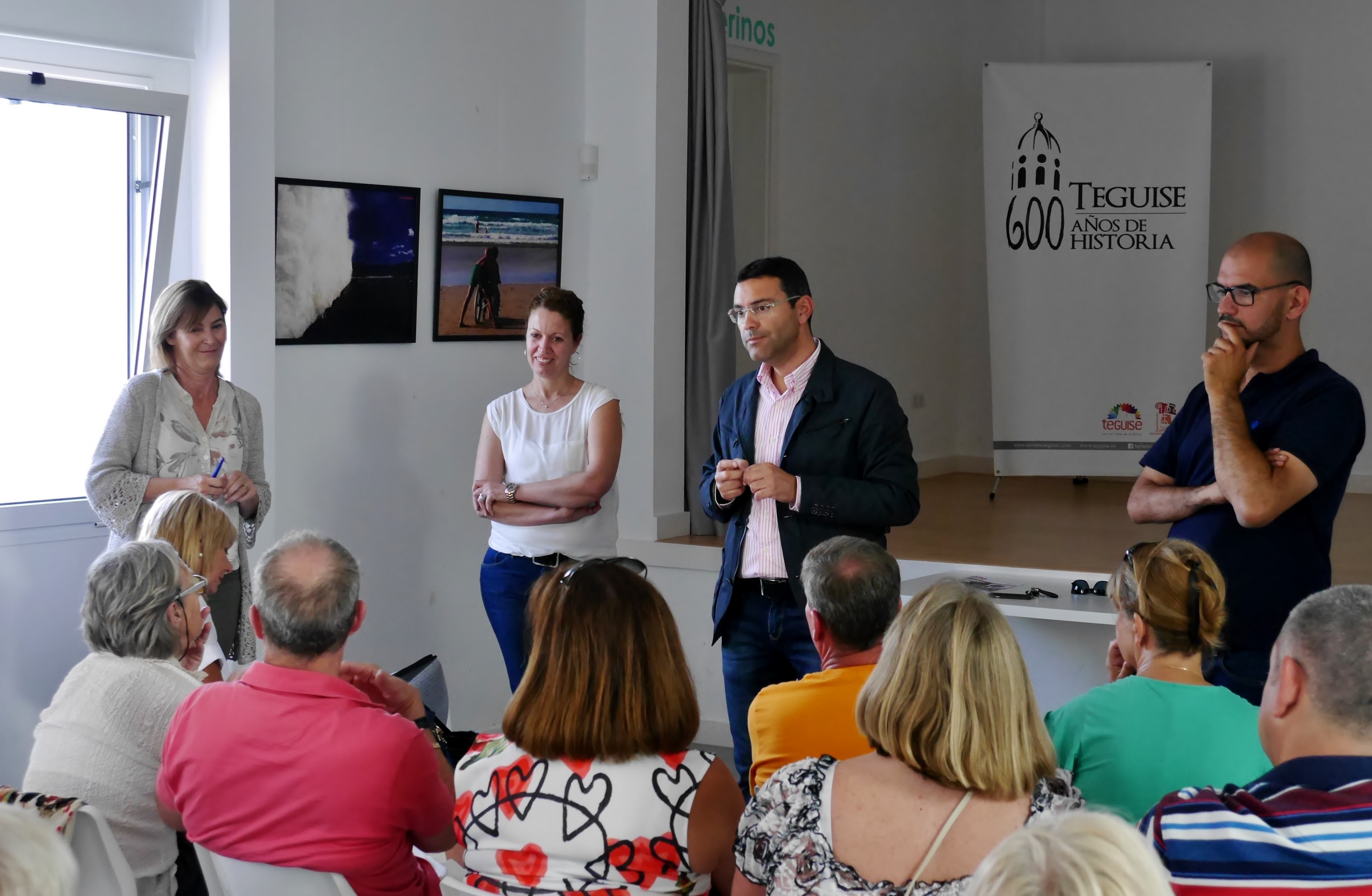 There were around 30 people in the audience who came to listen to Mr Betancort discuss the positive developments in the Municipality of Teguise. As this was a discussion rather than a presentation, Mr Betancort happily invited questions from the audience from the beginning of the meeting, and they were keen to get involved. While most of those in attendance live in Costa Teguise there were also residents there who live in Teguise, Nazaret and other towns.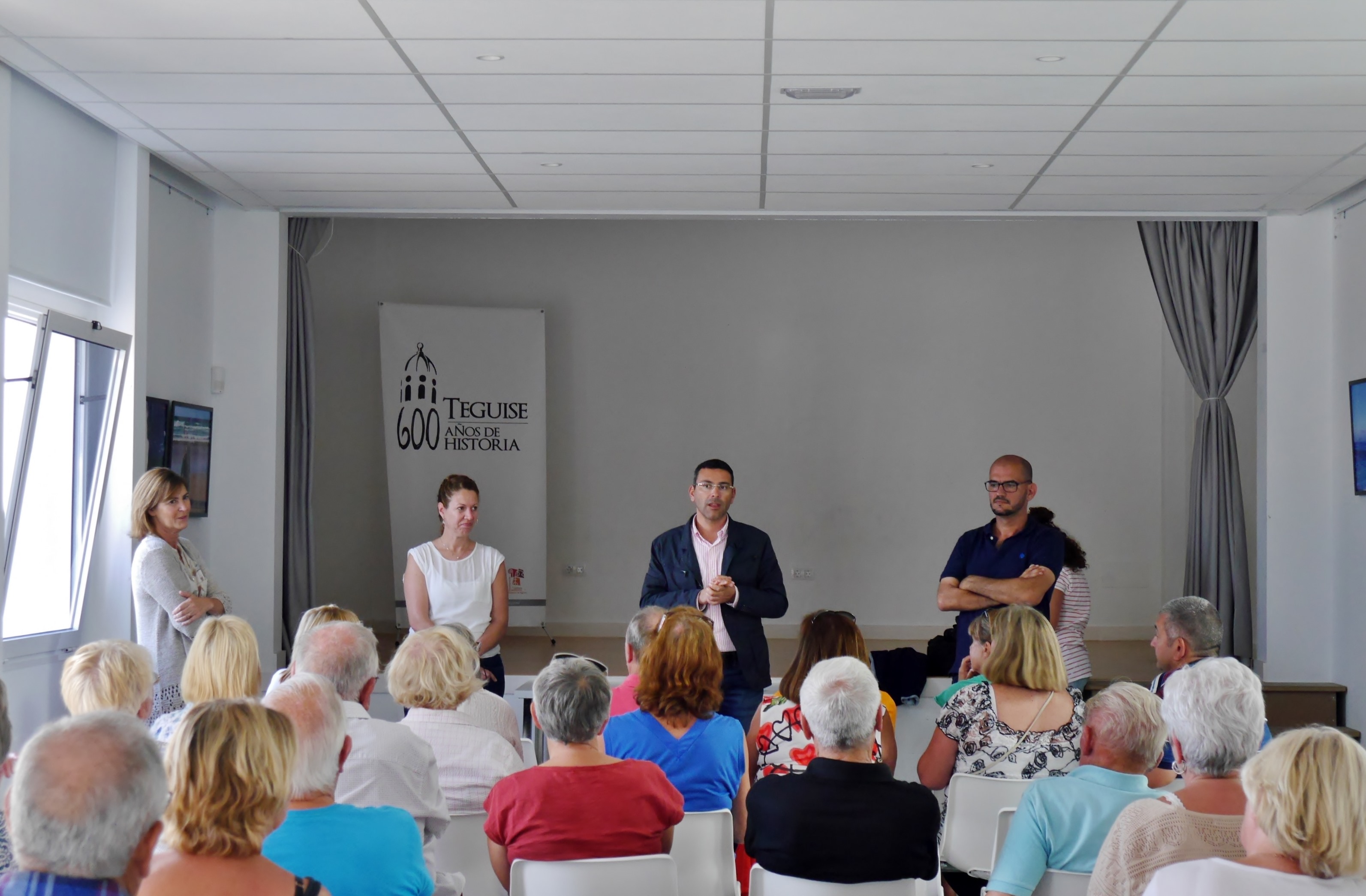 Silvia from the LBRA did an excellent job of translating the whole meeting which lasted about one and a half hours. Also in attendance was Rita from the LBRA who has helped to setup and coordinate the meeting, Antonio Callero, Councillor for Tourism, Institutional Communication, Transport, and Parks and Gardens, and a new member of the Teguise council was introduced: Maripaz Cabrera, Councillor for Markets, Possession of Animals, Trade and Consumption.
The issues that were covered ranged from the so-called 'skeleton' buildings that can be seen in parts of Costa Teguise which are relics of the building boom from 15 years ago with investors being encouraged to take on these projects, cleanliness and rubbish, recycling, parking, cycling, and the ever popular sea-front promenade. The overall theme of this discussion was that progress is being made, with significant positive changes. Mr Betancort is keen to avoid the mistakes of the past and is working hard with his team to ensure money is not wasted, but instead put to good use making the municipality of Teguise reach its full potential. He fully recognises that there is significant room for improvement needed especially in Costa Teguise.
Some of the steps that have already been taken include: a new contract being put in place to properly fix the sea-front promenade starting before July, and also a recognition from the goverment of the Canary Islands that the work last time was not completed to an adequate standard, there will be on the spot fines for those allowing their dogs to foul in public and for those dropping cigarette ends on the beaches, and plastic bags will soon be banned at Teguise market due to the efforts of Maripaz. This last point is excellent as plastic bags are a significant threat to the enviroment, and to the overall appearance of Lanzarote which relies heavily on tourism!
There is also a new contract coming into force in July to improve the poor condition of parks, gardens and the general maitenance of Costa Teguise, and once works on the Zebra crossings in Costa Teguise have been completed the police will enforce the no parking rule. There are many plans to improve the appearance of Costa Teguise including the construction of brand new, larger Civic Centre, and the conversion of the existing one into a library.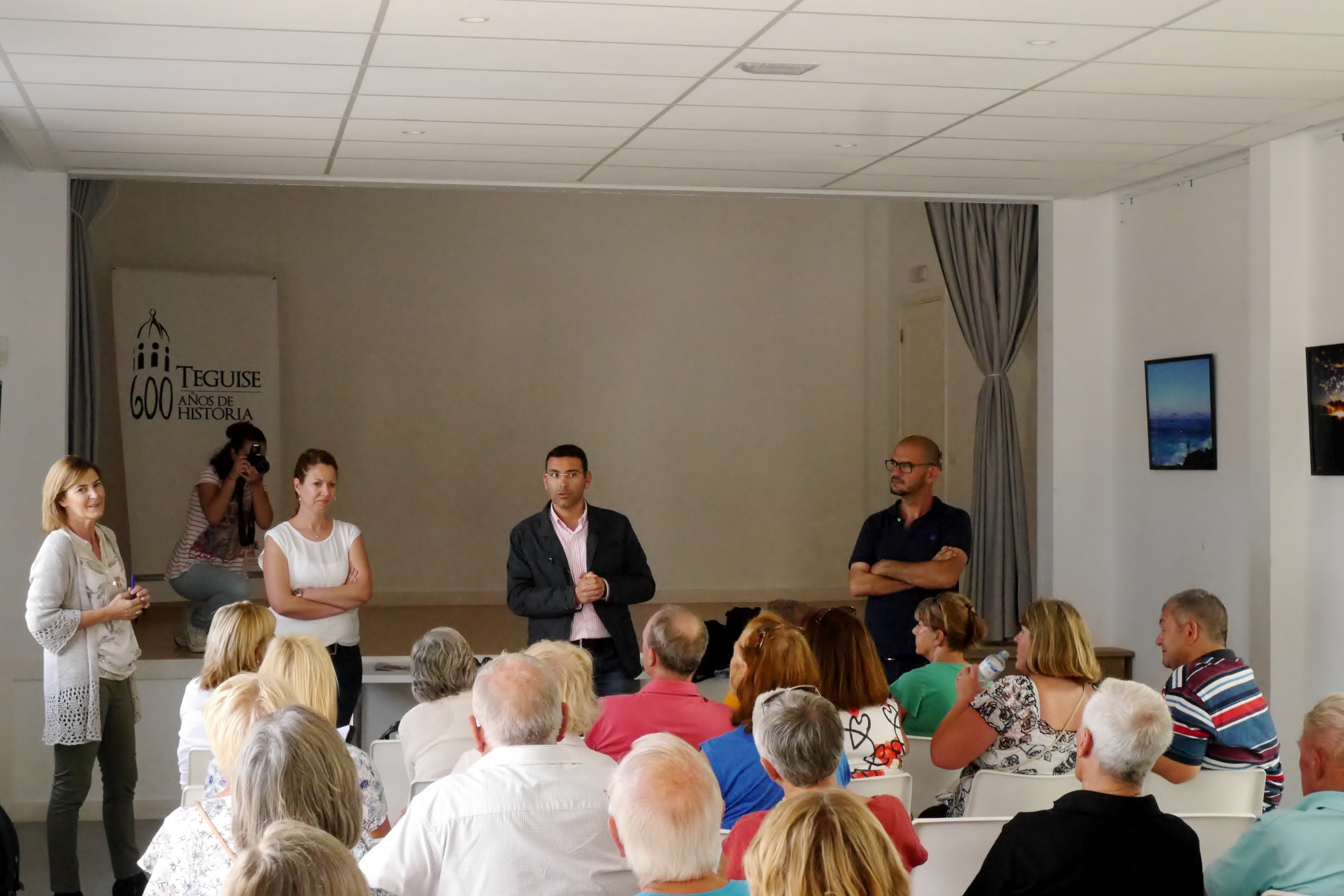 Overall this was a very successful meeting with some lively discussion at times, and many issues covered by Mr Betancort and the audience. We look forward to the next meeting which should be held in six months. Thanks to everyone who was able to attend. We hope to see as many of you at the next meeting as possible, because it is through these kind of discussions between the local goverment and residents that lasting positive change can take place. Mr Betancort experessed concern that many residents do not join in many of the events that take place, and he urges you all to attend as many as possible with information in the regular newsletter.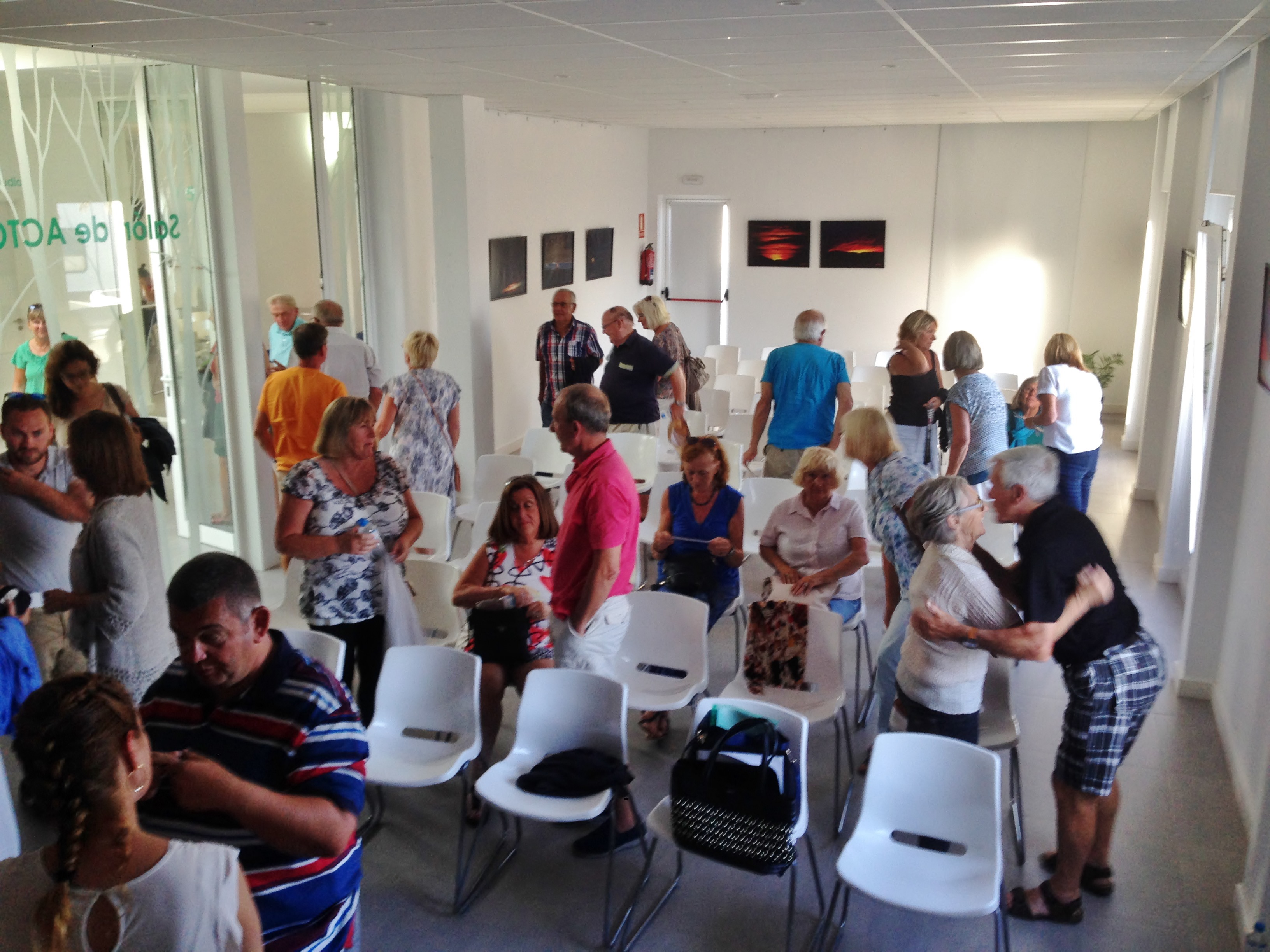 The attendees were reminded last night, and we would like to remind you again that if you need help at the Ayuntamiento with your Spanish paperwork Teguise Ayuntamiento (la Villa) now offer a service to help non Spanish speakers with paperwork, paying bills, interpretations etc. Every Tuesday morning between 10.00 – 1.00 there will be an English speaking person in Teguise Ayuntamiento dedicated to assist you with any help you may need. Simply visit the Ayutamiento during these times or to make a prior arrangement email teguiseassistance@gmail.com and remember this service is FREE to you.